Since our products will be made according to your measurements and wishes, your credit card will therefore be charged prior to the beginning of the manufacturing process. You will receive a confirmation email for your order and payment. You should check the confirmation e-mail for accuracy and let us know immediately if there are any errors. You should keep a copy of the e-mail that contains the order number.
Methods of payment
On our website www.terrasleep.si you can shop with confidence. We accept secure payments via PayPal. To pay by credit card, PayPal registration is not needed, just click on "Don't have a PayPal account".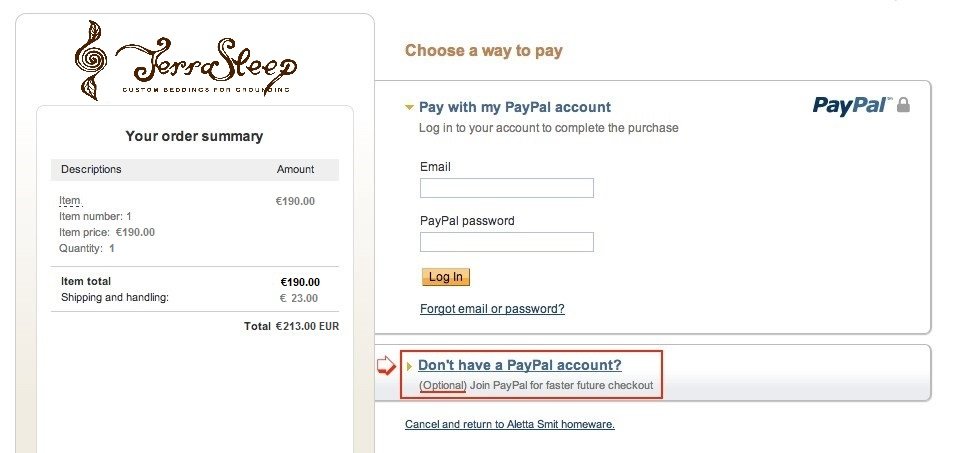 We also accept payments by direct bank transfer. Here are the payment details:
Beneficiary: TerraSleep, Srecko Berce s.p.
Address of the beneficiary: Volca 25, 4223 Poljane nad Skofjo Loko, Slovenia
Bank: Nova Kreditna Banka Maribor
Bank address: Ulica Vita Kraigherja 4, 2000 Maribor, Slovenia
IBAN: SI56046830114475750
BIC /SWIFT: KBMASI2X
Reference: order number
For orders based on inquiry via the contact form, method of payment will be agreed in advance:
we will send you a pro forma invoice by e-mail with a link to pay via PayPal
payment by direct bank transfer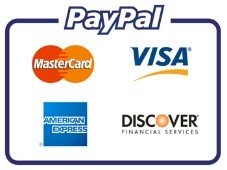 Prices and VAT
Prices for selected goods or services are valid on the date of payment through the online store www.terrasleep.si. All prices are quoted in EUR and are FINAL. VAT is not charged pursuant to paragraph 1 of Article 94 of the Law on Value Added Tax (we are not VAT payers).
Prices do not include delivery costs and other costs of order processing, unless otherwise stated. All items are subject to availability. Prices are subject to change at any time.
Description of products
While it is our intention to maintain a website without error, an error may occur in the product description or pricing. If we discover such an error after you already place your order, we will contact you before we continue processing it. Then you can cancel your order or re-confirm on the basis of accurate data. If we could not get in touch with you, your order will be marked as revoked (cancelled).
Commitment
With the submission of your order and payment of the full purchase price, you certify / declare that your order for the goods from this website is not possible to cancel or change for any reason, including a 30-day delay in delivery. Your agreement with TerraSleep enters into force immediately upon the receipt of email message, with which TerraSleep confirms your order for the goods and the receipt of your payment.
Customers under 18
If you are under 18, you can use our website only under the supervision of your parents or custodians.
Fraud
All orders are checked for fraud and we reserve the right to refuse any order in case of suspicion of fraud.
Accuracy
All information included in this website has been carefully checked. While we try to provide the most accurate information on this website, we do not guarantee that all product descriptions or other content on this website are accurate, complete or error-free.
Availability of products
Sometimes it may happen that some products on our website are temporarily or permanently not available. When on our website a product is not available, we will withdraw it from the sale.